May 2019's winner is: Tegridy Farms!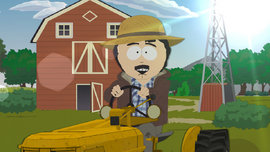 Hello everyone! SG here again. This month's winner is "Tegridy Farms"! Last month you voted for your favorite episode from the latest season, Season Twenty-Two. "Tegridy Farms" comes in first place, with 11 votes, followed by "Buddha Box" in second place with 5 votes, "The Scoots" and "The Problem with a Poo" both get third place with 4 votes, and "A Boy And A Priest" ends up in last place with only one vote.
You can read about Tegridy Farms by clicking the photo to the right!
Vote now for June's Featured Article
Summer is coming next month! Vote for your favorite summer location from South Park!
Vote for the next featured article of the month, Here:
Nominate your favorite article for June!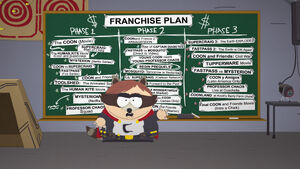 Remember, everyone can nominate a page they'd like to see in the polls. If you'd like to nominate a page, be sure to leave a comment! Be sure to visit South Park Archives:Featured article of the month for more details about how to nominate. The State of The Wiki post will be out later this month! Happy voting!
--SG12 talk★edits★contributions 11:59, April 15, 2019 (UTC)
Community content is available under
CC-BY-SA
unless otherwise noted.