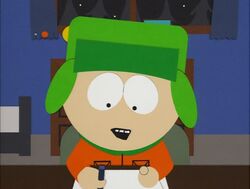 Democracy in action!
After holding a public vote, the South Park Archives contributors have decided to switch to comment sections on articles in place of rarely used talk pages.
Article comments give the visitors a chance to comment on the articles more freely, and are more immediate and open then talk pages.
If you would like to have a more in-depth discussion, you may use the Forum, which would have a better chance at receiving a reply.