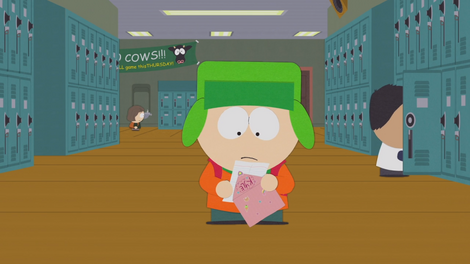 Hello everybody, HighJewElfKing here! This post is a very special one for me. It's become a yearly tradition for me to make these posts because well, I just do and I love to say thanks. Today marks THREE since I was promoted to an admin on South Park Archives and two years since I've been a Bureaucrat. This is a very special place for me that only gets better every year. This year my time on SPA has given me a job  opportunity with Fandom as a part of the Wiki Manager team. I love the opportunity to work as always with such great people and meet so many of you passionate (and crazy) fans from Discord and here on the wiki. It's as always, my honor to lead this amazing wiki and to have such a great hobby that involves one of my favorite shows.
Special Thanks To
Our Amazing Team of Admins
Other Users
The SPA Discord Community
Veenster7- We still talk after all those years, and I still very much appreciate you.
The Fandom Wiki Manager TV and Movies Team
Fandom Community Council
Fandom Staff: Brandon Rhea, Lucho Valenzuela
I can't thank you all enough for your support and for trusting me with this position. Here's to another year!
Community content is available under
CC-BY-SA
unless otherwise noted.