Sooooooo, What did everybody think of last night's episode "Tegridy Farms"?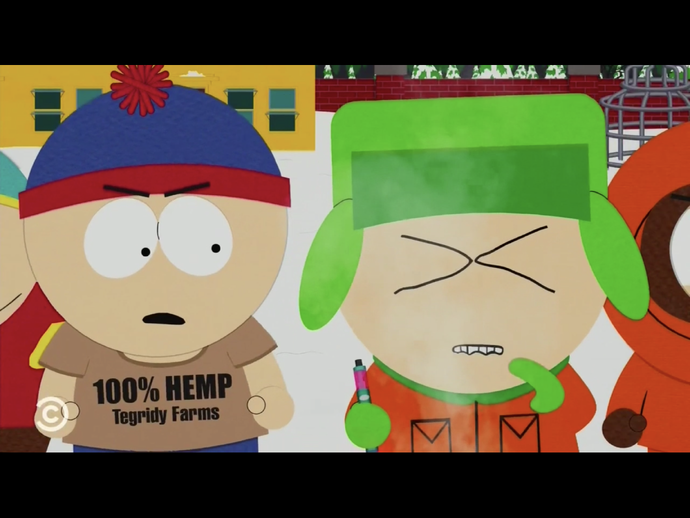 What did you think of "Tegridy Farms"? Give reasoning for your answer in the comments.
Be sure to share your opinions on Discussions (and take our Discussions poll on the episode!) or in the comments below, Refrain from leaving them on the episode page comments. You also can share your thoughts until Thursday afternoon on our #southparklivechat channel in our Discord, and anytime on our other Discord channels.
Personally, this was awesome. I loved South Park's take on the JUUL and vape epidemic as well as weed. Which is nicely timed (Canadians you feel me). This episode also featured more screentime for Kyle which I loved and we even had Towelie show up! Don't really have too much to say about this one, other then the fact it was LIT. I also initially was like "shit... Another Randy episode" but it turned out to be pretty funny with Randy in this one on the farm growing weed. All and all I thought this was an awesome episode and would rate it 10/10 PERFECT Episode!
Do you agree? Be sure to use the methods listed above to share your reactions!
Wiki Editors: If you're a new editor and have any questions about editing episode pages or helping out with tasks please do let us know. Most parts of the episode pages are locked until Tuesday except trivia which opens tomorrow. If there's something you'd like to edit on a locked page be sure to let us know. Thanks in advance for participating and editing on South Park Archives! :)
Community content is available under
CC-BY-SA
unless otherwise noted.