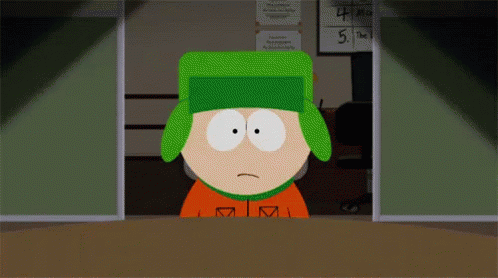 Hello everybody! HighJewElfKing here with a important notice about my wiki activity. As you know, my activity has decreased recently and I expect something similar the end of this year when I start a major job in New York. Although I had lots of disagreements with this wikis former head bureaucrat (Manic The Hedgehog) he offered me a good piece of advice last year. Being a Bureaucrat on a major wiki is a time consuming and daunting task. As time goes on you start to feel your passion and attitude decrease. I want to continue to stay committed to South Park Archives in the future which is why I feel I need to take a rest and that in return is why I'm announcing today I'm going to be taking a break from February 1st to March 1st. I'll go into more detail in just a moment about what's going to happen while I'm gone but I want to assure all of you that this is only for a month and then I plan to return.
While I'm gone on the Wiki
Jamesb1 recently got the title of the Lead Bureaucrat and I have full confidence in him leading this community for the month that I'm gone. If you're looking for somebody in charge during the month of February, James is your man.
SilasGreaves12 took the title of Assistant Bureaucrat recently and I know he will have no problem making himself available to all of you.
The wiki also has two administrators (Technical58CZ and Cryptar) ready to help all of you out as well.
Nothing momentous should happen while I'm gone so I'm confident these guys can lead this wiki perfectly in my short departure.
While I'm gone on the Discord
I do plan to stay active with the Discord community with a "Regulars" role however I will recuse myself from checking the admin and editor channels. You all can also DM me on Discord as well. Otherwise, I'll leave James and crew up to moderation unless there is a serious incident.
Other information
I am privileged to represent South Park Archives in the FANDOM Community Council being a council member. I plan to continue to remain fully active in Council during this time. If a major incident were to occur on the wiki. I would return back early to offer assistance. James or SG will be responsible for the Featured Article and State of The Wiki post while I'm gone, as well as any other communications with you guys. We will not begin our homepage project during my absence, we plan to tackle that in March.
Thank you all for your understanding with me as I prepare to do something that is very hard for me to do because I love this wiki and the community. Like I said I FULLY PLAN to return on March 1st and this break is just to give me a break from the wiki for a month. This post is going out a few days before February starts so if you have any questions feel free to let me know.
I'll see you all in March!
-Charlie