Hey everybody, HighJewElfKing here. After a really long wait, we kinda know where South Park is heading. Even though we have no new episode details to share right now, there will be a lot of them in the future for sure.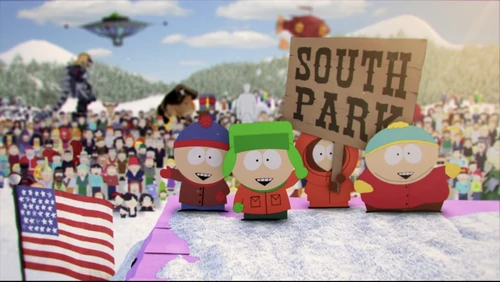 This is because Trey Parker and Matt Stone signed a $900 MILLION dollar deal with ViacomCBS to add on seasons 27, 28, 29 and 30. Yes 4 more seasons.
More interesting, Matt and Trey will be making 14 "South Park Movies" for ViacomCBS streaming service Paramount Plus. Including TWO this year!
You can find out more about today's announcements from Comedy Central HERE
This news is great for us at the wiki. We already have the new season pages up and we will be working on navigation structures/ policies for the movie content, which is why we will not add anything for that side of the announcement at this time. Just as South Park expands, we also are in a fantastic position with a new design that will see us into the future. We are having some staffing shortages right now, and we'll undoubtedly be needing the help of our editor community as this new content comes out. As always we promise to keep everybody updated.
Are you excited for today's announcement (how could you not be?) let us know in the comments, on Discussions and Discord!

HighJewElfKing • Wall