March 2019's winner is: Trapper Keeper!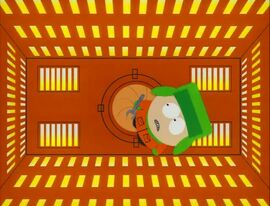 Hey Everyone! Look who's back? Your favorite! We got a ton of exciting things planned and I'm excited to be back. It's also March! Where we start to say goodbye to snow and Hello to flowers! So what did the South Park Archives Community vote for in March? Well, This month's winner is Trapper Keeper! This episode got first place, with 5 votes, Sadly the rest of the results we're dissapointing, Douce and Turd, About Last Night, Obama Wins and Oh Jeez all had 1 vote. You can read about Trapper Keeper by clicking the photo to the right!
Vote now for April's Featured Article
Next month, we're gonna look at your favorite episodes from South Park's first season!
Vote for the next featured article of the month, Here:
Nominate your favorite article for May!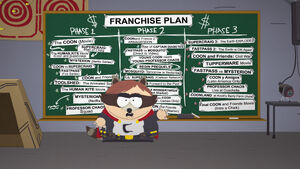 Remember, everyone can nominate a page they'd like to see in the polls. If you'd like to nominate a page, be sure to leave a comment! Be sure to visit South Park Archives:Featured article of the month for more details about how to nominate. I'm excited to be back with you all as we prepare to tackle some big projects like our rules and policies, homepage and video game content over the next few months! The State of The Wiki post will be out later this month! Happy Voting!
Community content is available under
CC-BY-SA
unless otherwise noted.