Sooooooo, What did everybody think of last night's episode "The Problem with a Poo"?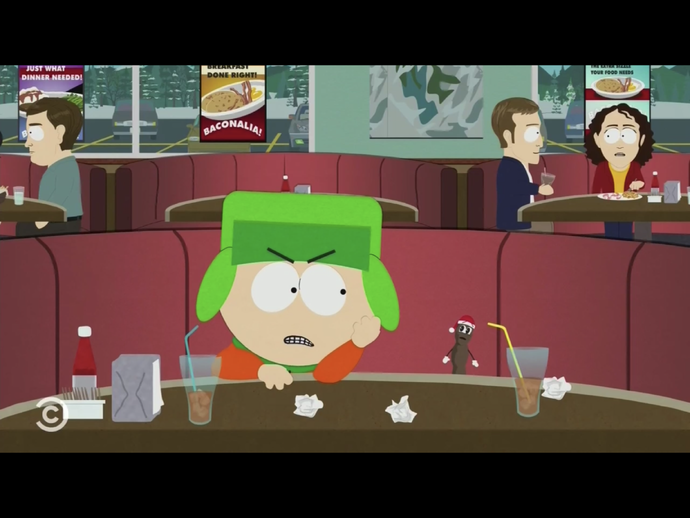 Be sure to share your opinions on Discussions (and take our Discussions poll on the episode!) or in the comments below, Refrain from leaving them on the episode page comments. You also can share your thoughts until Thursday afternoon on our #southparklivechat channel in our Discord, and anytime on our other Discord channels.
Personally, Wow. Just Wow. I liked the episodes storyline and plot. Especially the PC Principal and Strong Woman parts. The Mr. Hankey parts were funny with the references to Brett Kavanagh in this week's episode. But Kyle... Poor Kyle... My God :( I thought that was a pretty upsetting ending to the episode and I think it gives a life lesson, you can't always defend people's actions. In any case I really enjoyed the Simpsons mention at the end and the PC Principal Strong Woman parts, as well as seeing Mr. Hankey again, although he may be off to a new place for good now. Also nice to Heidi is back to normal. All and all I thought this was a good episode and would rate it 8/10 Good Episode!
Do you agree? Be sure to use the methods listed above to share your reactions!
Wiki Editors: If you're a new editor and have any questions about editing episode pages or helping out with tasks please do let us know. Most parts of the episode pages are locked until Tuesday except trivia which opens tomorrow. If there's something you'd like to edit on a locked page be sure to let us know. Thanks in advance for participating and editing on South Park Archives! :)