This user is inactive!
This user has not contributed to South Park Archives in a long time, you may attempt to contact them, however, be aware that you may not get a response.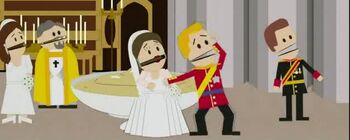 Hello my name is Khan and I am 18 and a huge fan of South Park. I am from England. I thought I would start editing on this wiki because it is known around the Wikia System and I knew it would be great. I am going to be here to edit pages. I am the Main Bureaucrat on the Charmed Wiki with almost 11, 000 edits so I do know what I am doing.
Episodes
Every single one of the South Park episodes via the Internet. My favourite two episodes so far are: Medical Fried Chicken and Royal Pudding.
Community content is available under
CC-BY-SA
unless otherwise noted.