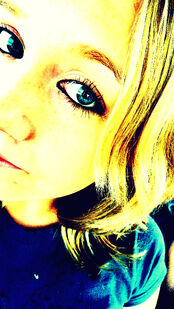 A Little About Me
I'm just a crazy girl always stirring up trouble (: I'm a huge fan of South Park-I've seen all the episodes. I've been a fan of South Park since the original episodes began to come out. I enjoy photography, picture editing, having fun, socializing, and just being myself. I'm one of the sweetest people you could ever meet, as long as you don't get on my bad side =] Talk to me if you want.
My Favorite Pages
I really don't have a set "favorite" page on South Park Archives-I love them all (: I love everything that the admins and community of this website is doing to make this website great.
My Favorite South Park Episodes And Characters
By far, some of my favorite South Park episodes are 201, Medicinal Fried Chicken, Sexual Healing, The Ring, With Apologies to Jesse Jackson, Imaginationland Episodes I, II, and III, Miss Teacher Bangs a Boy, D-Yikes!, Raisins, and the original Cartman Gets an Anal Probe. By far, my favorite character has to be Kenny, with my least favorite being Cartman (He's a prick.) I also like Kyle, due to his compassionate side, Butters, due to his innocence, and Craig, due to the fact that he's so apathetic when he really shouldn't be (Like when lazers begin shooting out of his eyes in "Pandemic" All he does is stand there and point out the fact that lazers are shooting out of his eyes.) I also don't care too much for Wendy-she's a douche bitch.