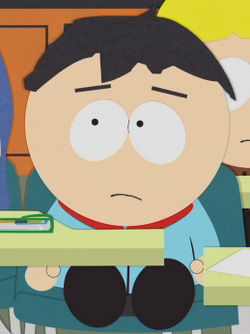 Welcome to my user page. I love South Park a lot. It's awesome, it's funny, it's ingenious, and I love pretty much all the characters of the show one way or another. Kenny is my favorite but Kevin is probably the most like me. I can't pick a favorite episode of this show. A lot of episodes have ingenious morals behind them that have changed my views on the world. South Park is one of the first adult shows I ever watched and it has undoubtedly become my favorite of all of them (even though Drawn Together was some very good competition).
My Favorite Episodes
My Favorite Characters
Community content is available under
CC-BY-SA
unless otherwise noted.