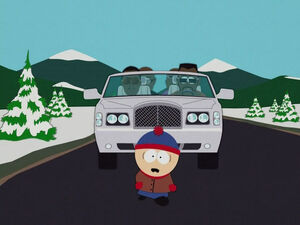 This page is for nominations of the Main Page's featured article of the month.
How to Vote
To vote, simply use the poll below to select the page that you feel should win the featured article of the month. The winning page will be featured on the Main Page during the following month. If you'd like to nominate a page for the next featured article of the month selection, send a message to one of the following administrators: HighJewElfKing.
Example: "I would like to nominate Craig Tucker for next month's featured article vote!"
Nominations
Rules/Guidelines
Once won, a page cannot be renominated for 12 months.
A page can be nominated only twice within a 6 month period.
Do not get upset if your nomination doesn't win. Remember, you can always renominate once more.
Do not force others to vote for your nomination.
An article can only win a maximum of 10 times. If it wins an 11th time, the runner-up will be selected.
Trivia
96 unique pages have won featured article of the month.
The entire "Imaginationland" trilogy has won featured article of the month.
The following pages have won 3 times: Clyde Donovan, Craig Tucker, and Wendy Testaburger.
The following pages have won 2 times: Bebe Stevens, God, Ike Broflovski, Kenny McCormick, La Resistance (Organization), Stan Marsh, "The Return of the Fellowship of the Ring to the Two Towers", Timmy Burch, Tweek Tweak, "With Apologies to Jesse Jackson".
Past Featured Articles
2007
2008
2009
2010
2011
2012
2013
2014
2015
2016
2017
2018
2019
Community content is available under
CC-BY-SA
unless otherwise noted.