Welcome to South Park Archives!
The #1 source for all things South Park that anyone can edit!
South Park Archives is a collaborative community created by fans, for fans, which covers everything South Park and its games. Everyone is welcome to join in and start editing. Please read the policies and wiki expectations before you start. This wiki contains spoilers on episodes and character plots. It also contains excessive swearing and adult content, so it's not appropriate for anyone under 16. You must be 13 years or older in the USA and 16 or older in the EU/EEA to edit on South Park Archives.

The wiki covers 6,319 articles since 2005.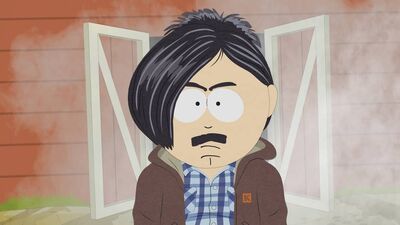 SOUTH PARK: THE STREAMING WARS Part 2 is the fourth short-form movie released on streaming service Paramount Plus. It will debut on July 13, 2022.
Synopsis: A drought has brought the town of South Park to the brink of disaster.
Navigation
South Park: The Stick of Truth
South Park: The Fractured But Whole
South Park: Phone Destroyer
Join our Community!
Want to chat with wiki admins, editors and fans of South Park? Then you should totally join our South Park Archives Discord chat! You can join with the Discord widget on the right side of the page or, just click the link below! Remember to read the Discord Rules and Policies before joining. Click the Discord Logo to join the Official South Park Discord.