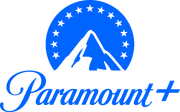 Paramount Plus (stylized as Paramount+) is an American subscription video and on demand streaming service owned by Paramount Global, who also own Comedy Central and South Park.
The service' programming includes live sports, breaking news and entertainment programming, including from Viacom-owned BET, CBS, Comedy Central, MTV, Nickelodeon, Paramount Pictures and the Smithsonian Channel, as well as CBS Sports events. It also allows subscribers to stream local CBS stations live and live channels including CBSN, CBS Sports HQ, and ET Live. It also includes every released Star Trek series, which has been a major influence on series creators Trey Parker and Matt Stone.
With the Hulu deal was ending and Paramount+ was not in development, as the CBS-Viacom merger still in progress, existing streaming services were invited to compete were allowed to bid on the show's streaming rights. [1] WarnerMedia-owned HBO Max later won streaming rights to the series for over $500 million.[2]
On August 5, 2021, Matt Stone and Trey Parker signed a $900 million deal with ViacomCBS that would include fourteen "movies" that would be exclusive to the new streaming service, with two debuting each year for the next seven years, while the main series continued to run on HBO Max.[3] They later expressed frustration at the 'movie' branding, but referred to them as "made-for-TV movies" that would be "different from anywhere else" but smaller in scale than a feature film.[4]
Paramount+ is currently available in the United States, Canada, Australia, Hungary, Russia, eighteen Latin American countries, four Nordic countries and part of the Middle East. A launch in several European countries including the UK, Austria, Germany, Ireland, Italy and Switzerland is expected sometime in 2022.[5]
Content included South Park: Bigger, Longer & Uncut[6], South Park: Post Covid, and South Park: Post Covid: The Return of Covid.
It was announced on February 15, 2022 that Paramount+ will be the exclusive home of South Park internationally in 2022, and in the U.S. in 2025.[7]
External Links
References