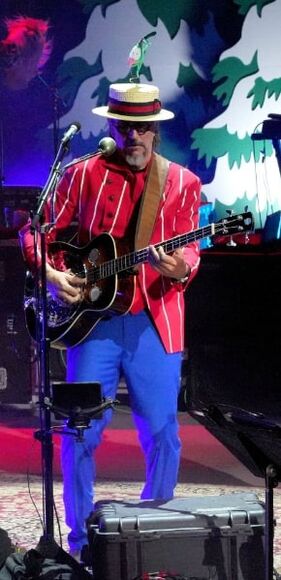 PRIMUS is the band that composed and performed the South Park Theme, and the frontman of the group, Les CLaypool sings the song. Les Claypool is somewhat a South Park character as well, with a few appearances on the show. He appears in the opening, singing the theme song in most of the episodes of the show from seasons 1-4 ("Cartman Gets An Anal Probe" to "4th Grade") He also appears on the intro when the show airs in syndication.
They made an appearance in the Season 2 episode "Chef Aid" playing at the concert to support Chef.
PRIMUS performed "South Park Theme" and "Mephisto and Kevin" on Chef Aid: The South Park Album.
PRIMUS' song "John the Fisherman" was played in the episode, "Guitar Queer-o".
Les Claypool appeared in Chef Aid: Behind the Menu, in which he talked about Chef's influence on his career.
Community content is available under
CC-BY-SA
unless otherwise noted.